Ashtanga Yoga Retreat, Crete / Triopetra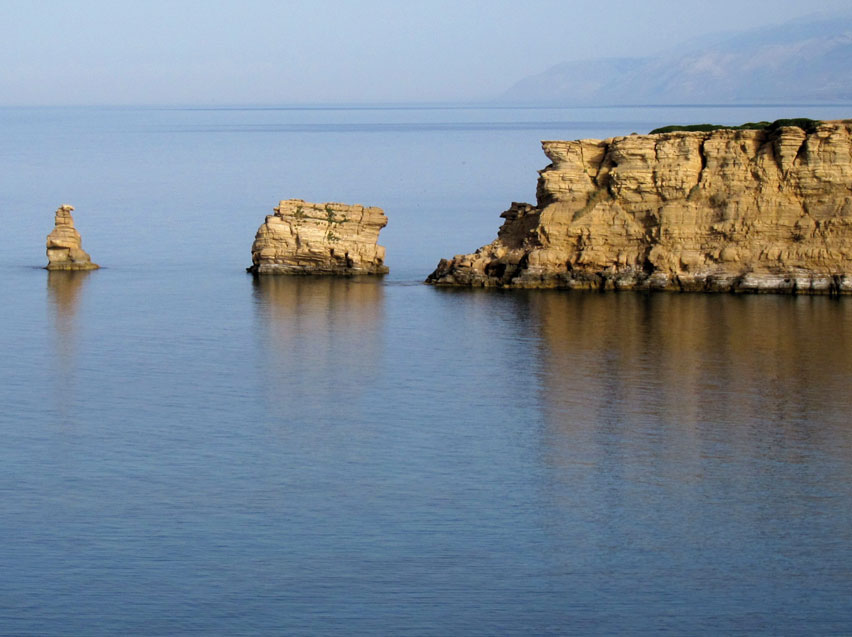 Ashtanga Yoga Retreat
Triopetra | Crete
October 22nd – November 5th 2022
Teaching: Andrea Lutz & Assistant Teacher (n.n.)
We are very happy to be able to invite you in autumn to one of our Ashtanga Yoga retreats in the beautiful south of Crete. The secluded area and the absence of main tourism, with the long beaches and untouched nature, is a perfect surrounding for our retreat.

The place is situated directly on a cliff above the beach of Triopetra. A little paradise with white sandy beaches and mountain blue water of the Libyan Sea. The guesthouse is a traditional Taverna, run by the same family for over 30 years. Pavlos´ place is renowned for its friendliness and its delicious vegeterian, homemade Cretan food.
Triopetra is a remote place with special and strong energy where you can recharge on all levels.


Teaching:
We will start the day with a 30 min sitting in silence, only accompanied with the sound of the sea.
Followed by traditional Ashtanga Yoga class in Mysore Style, on Friday Andrea will offer a led class in the original sanskirt counting.
After a short break, Andrea will give a pranayama session. The Pranayama sequence will be built up day by day over the whole period. What enables everybody to join.
On 4 afternoons there will be a workshop with different topics.
"the techniques of Ashtanga Yoga"
"Micromovements & stretches"
"weight and cravity" getting upside down
"Yin Yoga & deep relaxation"
and every day we have some time for Discussions and applied Yoga Philosophy.
All levels of students are welcome to join the retreat. Previous experience in Ashtanga Yoga is recommended. Andrea is teaching Primary, Intermediate and Advanced A series, and can help and support you wherever your practice is in the moment.


Daily Schedule*
Sunday to Friday:
08:00 – 08:25  Meditation
08:30 – 10:00 Mysore Class (Friday Led Priamary)
10:15 – 10:45 Pranayama
11:00 Brunch
16:00- 18:00 Workshop
18:30 Dinner
*times can vary
Tuesday and Friday afternoon is free, which gives you the time to explore this beautiful island. There are amazing hikingtrails, hidden beaches and so much more beauty to explore.
Arrival:
Saturday, October 22nd or October 29th
Departure:
Saturday, October 29th or November 5th
Normally there is no problem to come earlier or stay one or two nights longer.  If you have any questions concerning your travels, feel free to write us. We are happy to help you.
Accommodation

You can choose to stay in a double or in a tripple  room. Single rooms are very limited and mostly gone fast.  All rooms have an aircondition and a balcony with a stunning view of the Libyan Sea.
The vegetarian meals are served on the terrace overlooking the sea.
The Yoga Shala is built on top of the cliff and provides a stunning view over the ocean and a nice wooden floor.


Costs
Costs are per person and include:
Yoga Classes (6/12 sessions)
Workshops (4/8 sessions)
Meditation (6/12 sessions)
Pranayama (6/12 sessions)
Accommodation (7/14 nights)
Vegetarian meals in buffet style (brunch and dinner)
Organisation of the retreat
One week (7 nights):
with accomodation in a triple room:  780€ (360€ + 420€ )
with accomodation in a double room: 880€ (360€ + 520€)
with accomodation in a single room: 1000€ (360€ + 640€)
 two weeks (14 nights):
with accomodation in a triple room: 1400€ (620€ + 780€)
with accomodation in a double room: 1600€ (620€ + 980€)
with accomodation in a single room: 1850€ (620€ + 1230€)
Distribution of the costs: please transfer 360 € for one week, or 620 € for two weeks, after receiving a confirmation for your registration. The remaining cost has to be paid directly in Crete.
From September 1st the prices will be: 390€ for one week , and 680€ for two week.
If you make a reservation as a single person to share a room, we can not guarantee that it works out but we try our best to accommodate your wishes.
Website of "Pavlos"
Getting there
By plane to Heraklion or Chania (from Berlin direct flights with  Sundair, Corendon, Lufthansa, Eurowings, Easyjet). In November the direct flights are limited, but flying through Athens is normaly no problem (see Aegean airlines). Transfer from the airport to the guesthouse "Pavlos": around 2 hours by car (taxi or rental car). The costs for travelling to the yoga retreat are not included in our price; however we will help you organise a transfer from the airport to the guesthouse.
Registration
Please send an eMail stating your name, address and yoga experience and if you want to share a room.
Since the number of participants is limited, we recommend to register early. After your registration has been confirmed we kindly ask you to make the downpayment, to finalise your reservation.
The remaining cost has to be paid directly in Crete.
Cancellation
In case we can not travel to Crete due to changes in the developpments of the Corona Pandemie, and the travelrestrictions does not allow to fly to Crete, you will get refunded 100%. Please be aware that the travelling to the retreat is completly on your own responsibilty.
Until 3 months before the start of the retreat we will refund 80% of your down payment.
Until 2 months before the start of the retreat we will refund 50% of the down payment.
After this date cancellations are only possible if you have a substitute participant who is not yet registered – refunds won't be possible.
Participation at the retreat is at your own risk.