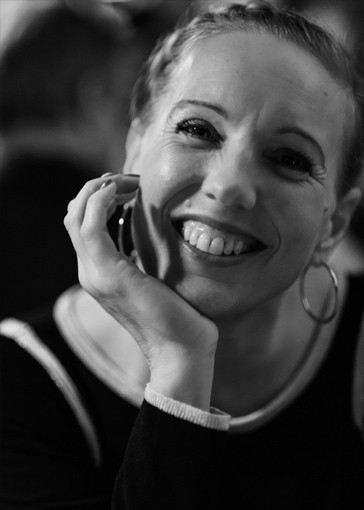 View Classes
Astrid Brix
Teacher
Biography:
In 2008 Astrid had her first encounter with Yoga when she was living in Nicaragua, where she also did her first Teacher Training with It's Yoga Nicaragua. Since 2011 she is practicing  and teaching freelance Vinyasa und Ashtanga Yoga in Berlin.
Since 2013 she has dedicated her whole practice to Ashtanga Yoga. 2013/14 she did the Teachers Training with Andrea Lutz and Manju P. Jois. The following year she attended the Primary Series Adjustment Clinic with Nancy Gilgoff. In 2015 she started assisting Andrea in class and 2016 she took part in the Intermediate Series Teacher Training with Andrea, and also in the Intermediate Series Adjustment Clinic with Nancy Gilgoff.
The thing she loves about the Ashtanga Yoga is, why she was drawn to martial arts training for years: the meditation in flow of movement and also the humility towards mental and physical limits, which you get confronted with in a daily practice all the time. Only here in Yoga you sparring partner is your Ego and Astrid is always trying to befriend this opponent.