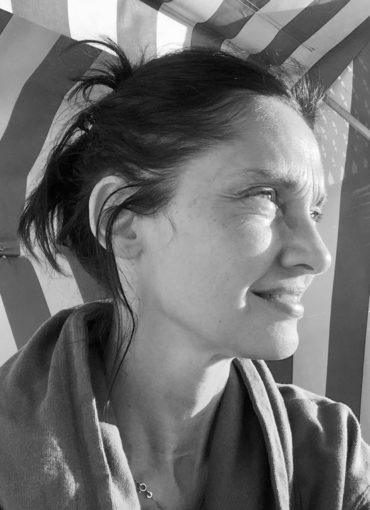 View Classes
Viola Sommer
Teacher
Biography:
Viola has been practicing Yoga regularly since 2009, initially in the tradition of Sivananda Yoga. Here she completed her training as a Hatha Yoga teacher in 2014.
In 2016, Viola discovered Ashtanga Yoga for herself and has been practicing with Andrea Lutz at the Ashtanga Studio Berlin ever since.
In 2017 and 2019 she completed the Primary Series Teacher Training with Andrea.
In 2018 she took part in the 'Ashtanga Yoga Intensive – Yoga Chikitsa' with Manju P. Jois.
She also attended various Workshops with Manju Jois and Nancy Gilgoff and an Intermediate Series Training with Andrea Lutz.
Viola started working as a yoga teacher at the end of 2016. Next to the led Ashtanga classes, she has also been teaching Yin Yoga, which is her particular passion.
Viola has lived in Berlin since 1998 and is the mother of two daughters.