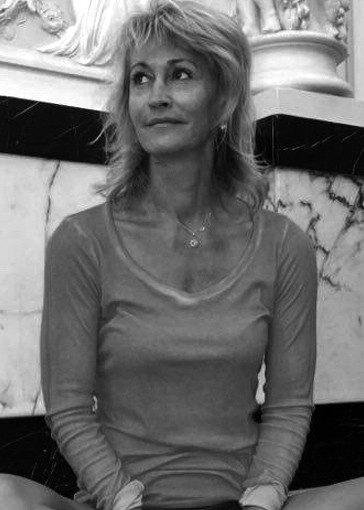 View Classes
Gigi Krueger
Guest Teacher
Biography:
Gigi was living in the USA and practiced various styles of Yoga during the 90's, and did her first teacher training with Erich Schiffmann.
She was introduced to Ashtanga Yoga when she moved to greece in 2005. Kristina Karitinou-Ireland was her primary teacher in Ashtanga Yoga and Gigi took her Teacher Training for the Primary Series in 2011. In 2013 she completet the Intermediate Series Teacher Training with Manju P. Jois.
During many visits to Berlin she met Andrea Lutz, and had been practicing with her frequently since 2012. In 2016 Gigi completed a teacher training for  Primary and Intermediate series with Andrea. Furthermore she has been participating regulary in Workshops with Nancy Gilgoff, Manju Jois, Andrea Lutz and others throughout the years.
In 2016 she moved to Berlin and is assisting and teaching at Ashtanga Studio Berlin.