Ashtanga Yoga – The Practice Beyond The Physics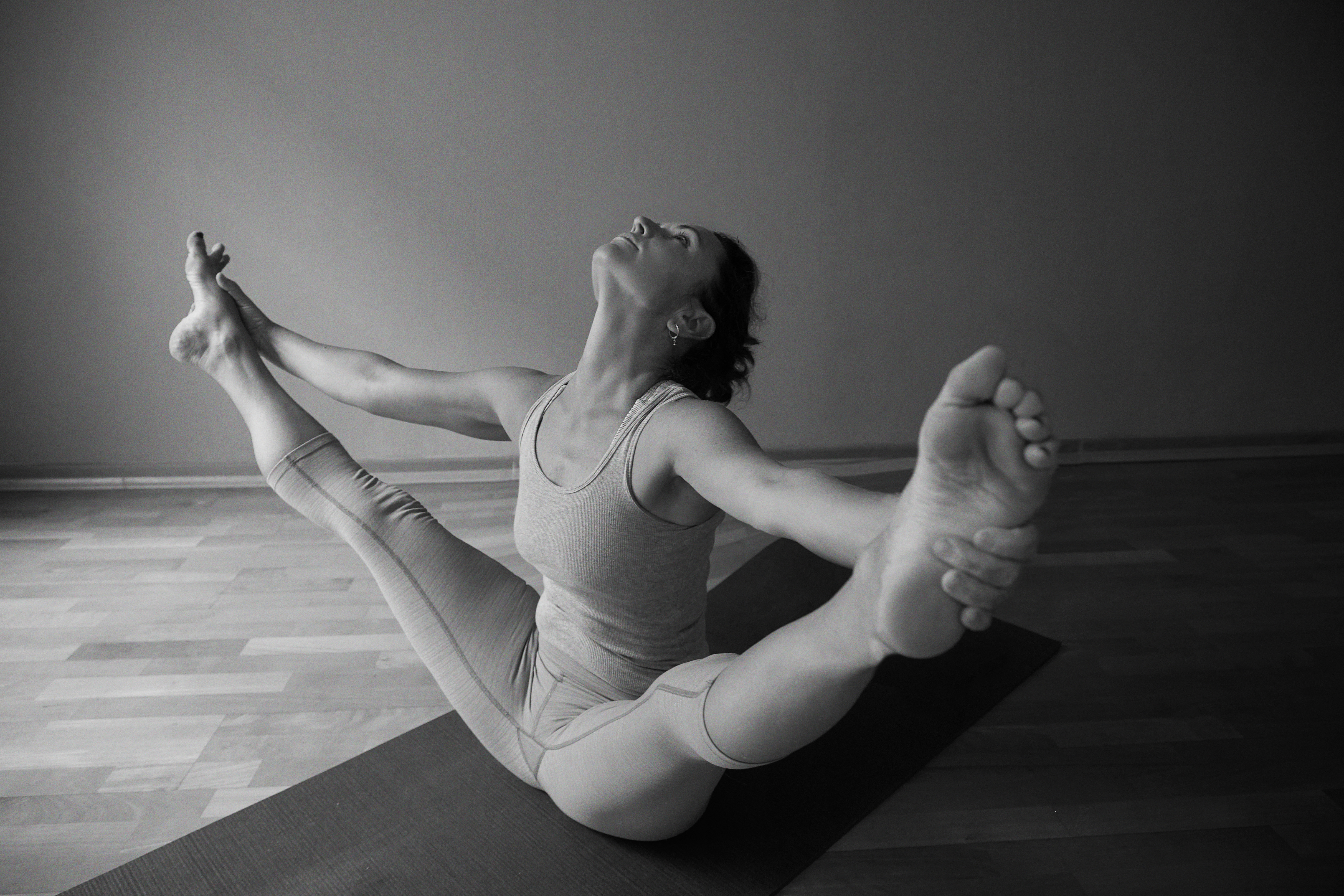 Ashtanga Yoga Workshop mit Andrea
Ostern 2022
15. – 18. April, Freitag – Montag
An intensive workshop for everyone with a deep interest in Ashtanga Yoga, with all the intrinsic aspects that make this practice a unique form of Yoga.
main focus of the Workshop:
correct and detailed performance of all the Asanas and transitions of the Primary Series.
What are the main elements that make the Ashtanga Yoga practice a process of transformation.
Why is the sequencing in Ashtanga Yoga so important.
How does the energetic body relate to this practice.

How are the sequences structured with their energetic and healing effects.

How can we reach our full potential and overcome limiting believes.
How can we support ourselfs in all aspects, physical, mental and spiritual in times of transformations and/or injuries.
How to get into the energetic aspects of the sequence, even we are not "perfect" in every Asana .
How to practice in times of change or injuries.
How to practice safe and joyfull….
To deepen your breath and raise our awarness for ourselves and each other, we will start every morning with a Pranayama session (non retention, wich is suitable for all levels), followed by a short sitting meditation.
On Friday and Monday, we will have a Mysore practice where we help you to refine your own practice.
On Saturday we have a Moonday and the practice in the morning will be adjusted accordingly. Andrea will offer one of her deeply moving and relaxing classes, wich is a combination of Yin Yoga and Yoga therapy.
On Sunday there will be a Led Class of the Primary series, and an introduction to Intermediate Series.
In these four days your own practice will be technically refined and you learn how to use the practice for a transformational healing process on all levels.
This workshop is for everyone who has already established a regular Ashtanga Yoga practice and is familiar with the Primary Series (min. until Navasana).
Schedule:
Friday:
07:00 – 07:45 Pranayama & Meditation
08:00 – 9:30 Mysore
11:00 – 14:00  Workshop (with a short break)
Saturday (Fullmoon):
09:00 – 09:45 Pranayama & Meditation
10:00 – 11:30 Moonpractice
13:00 – 16:00  Workshop (with a short break)
Sunday:
09:00 – 09:45 Pranayama & Meditation
10:00 – 12:00 Led class Primary / Intermediate
13:00 – 16:00 Workshop (with a short break)
Monday
07:00 – 07:45 Pranayama & Meditation
08:00 – 9:30 Mysore
teaching language is english: translations available
due the current situation the workshop is limited to 14 people. If there are any changes in the restrictions, and we cant have the workshop in the studio,  you will get fully refunded. Please be aware that we can not take responsibility for any other costs you may have.
Sign Up
Please mention your previous experience with Ashtanga Yoga. Thank you.
Costs (incl. 19 % Ust): 290 €
for students of Ashtanga Studio Berlin (with a valid contract): 220 €
Cancellation pollicy:
Up until 4 Week before you will be refunded 80% of the payment, after that only with a notice from a doctor.