Intensive / Adjustment Training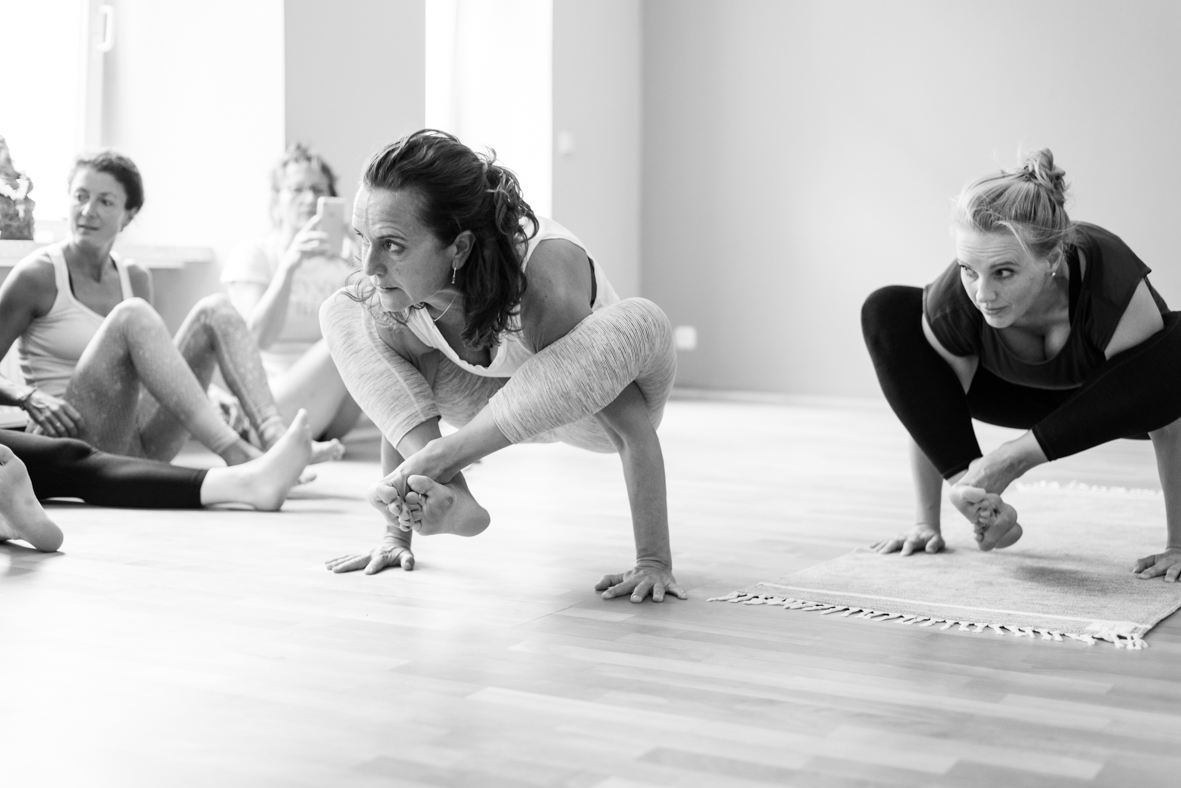 Intensive / Adjustment Training
2.  – 7. August 2020
This intensive training will focus on the traditional teaching in a Mysore Style setting. The intensive will support your own practice as well as your teaching skills. The main focus of this training will be to teach Ashtanga Yoga on an individual base in a group setting. You will learn how to communicate with your hands on the students' body, to realize energetic blockages and help to release them. We will explore in practice and theory the techniques of Ashtanga Yoga, the breathing, the bandhas and the Drishtis.
There will be an exploration of each Asana of the Primary Series. The performance of the asana and the transits between them will be taught in depth and detail. We will learn how to adapt the Ashtanga Yoga practice to different levels of experience. We will also learn how to give variations to each individual's needs, and how to give safe adjustment according to the individual level and state of practice.
Furthermore we will explore the energetic plane of the practice in relation to anatomical and physiological relation. This training will provide a deep exploration of the subtle bodies and the energetic alignment in the practice. This Intensive will provide you with the information to experience the practice of Ashtanga Yoga from an energetic point of view and how to practice for a transformational healing process on all levels.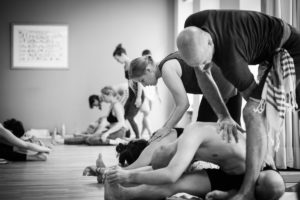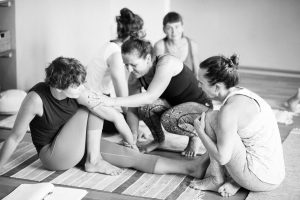 Before we start the practice in the morning, there will be a 45 min session with an individualised Pranayama and a silent Meditation. The Pranayama will be built up over this six days and save for everybody to participate.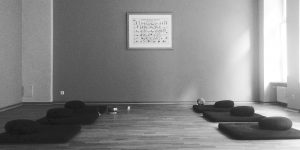 The training is for students, to intensify your own practice and for teachers to refine their teaching of Ashtanga Yoga.
The training includes 40 Units (a 45 min) with the main topics:
Refine and intensify your own practice
The techniques of the Ashtanga Yoga practice
Learning to give safe and helpful adjustments
Hands on training
How to teach in a Mysore style setting
Functional, living Anatomy
The energetic bodies (koshas)
Pranayama
Meditation
Yoga Philosophy and discussions
Andrea will offer her experience of 20 years teaching and this training will offer the essence of her teaching in a compact form.
An established, daily Ashtanga Yoga practice is mandatory to apply.
The Training will provide for each participants an intense learning and practice experience.

 SCHEDULE
Sunday:
09:00 – 9:45 Meditation & Pranayama
10:00 – 12:00  Led Class
14:00 – 17:00 Training
Monday to Friday:
06:15 – 07:00 Meditation & Pranayama
07:00 – 09:00  Mysore
11:00 – 14:00 Training
You will receive a work manual for the training.
The main teaching language will be English, due to our international students. Translations will be provided as much as needed, and we will make sure that the language is no hindrance for your understanding of the topics. If there are any doubts, please feel free to contact us.
Costs:
780€ (including VAT 19%)
To apply for the Training:
Please write directly to Andrea, and let her know about your previous experience with Ashtanga Yoga. andrea@ashtangastudio.de only after receiving a confirmtion letter we kindly ask you to pay a nonrefundable deposit of 350€ to secure your place. The remaining costs has to be paid until July 1st 2020. After this date no cancellation is possible and you have to pay the full amount.
Ashtanga Studio Berlin is an approved provider for educational programs. You can apply for the "Bildungsprämie Berlin".  (www.bildungspraemie.info)