"Breath, Bandhas and Balance" mit Andrea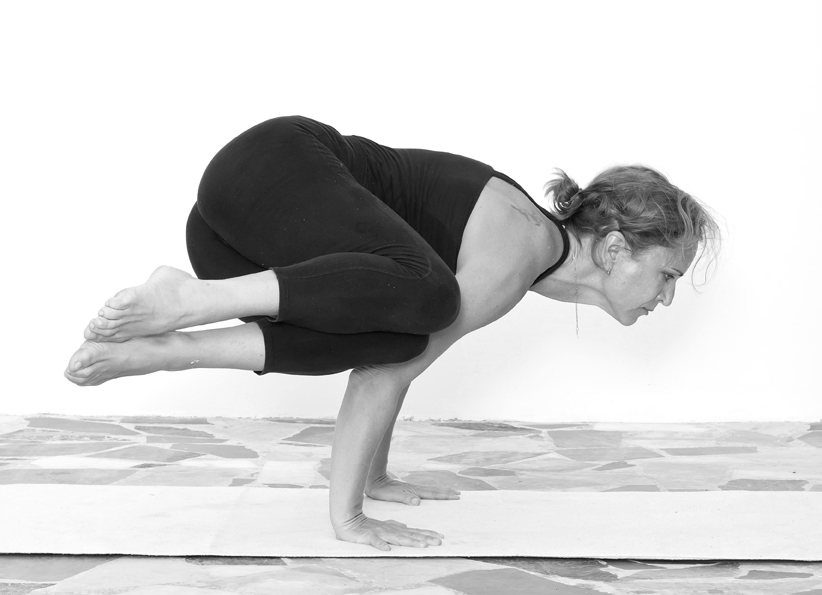 Samstag:
9:00 – 9:45 Pranayama & Meditation
10:00 – 12:00 (Mysore)
14:00 – 17:00 (Workshop)
Sonntag:
9:00 – 9:45 Pranayama & Meditation
10:00 – 12:00 (Led Class)
14:00 – 17:00 (Workshop)
The practice of Ashtanga Yoga is based on the breath and the bandhas. In this workshop Andrea will focus on these main principles and we will explore different ways to experience these strong tools.  
We will explore in depth and detail selected Asanas of the Primary Series with their physical and energetic alignment. Further we will explore some of the "balance" Asanas like Bakasana, Head – and Handstand to experience the lightness when perfect balance is accomblished. The focus will be to increase and refine your core strength and you will learn how to use weight and gravity to jump through with lightness. This way you will progress your inner strength and you can focus to release all unnecessary tension in the body (and mind). Perfect balance can be reached, the energetic channels can open and the state of Yoga can arise. 
"The state of Yoga is beyond struggle, it is firm and stable"

This workshop will be an in depth exploration and will help you to go deeper in your practice. To attend the workshop a regular practice is recommended.

This workshop will be taugth in english.
Costs (incl. 19 % Ust): 150 €
for students of Ashtanga Studio Berlin (with a valid contract): 110 €