"Nadi Shodana – The Intermediate Series" with Andrea Lutz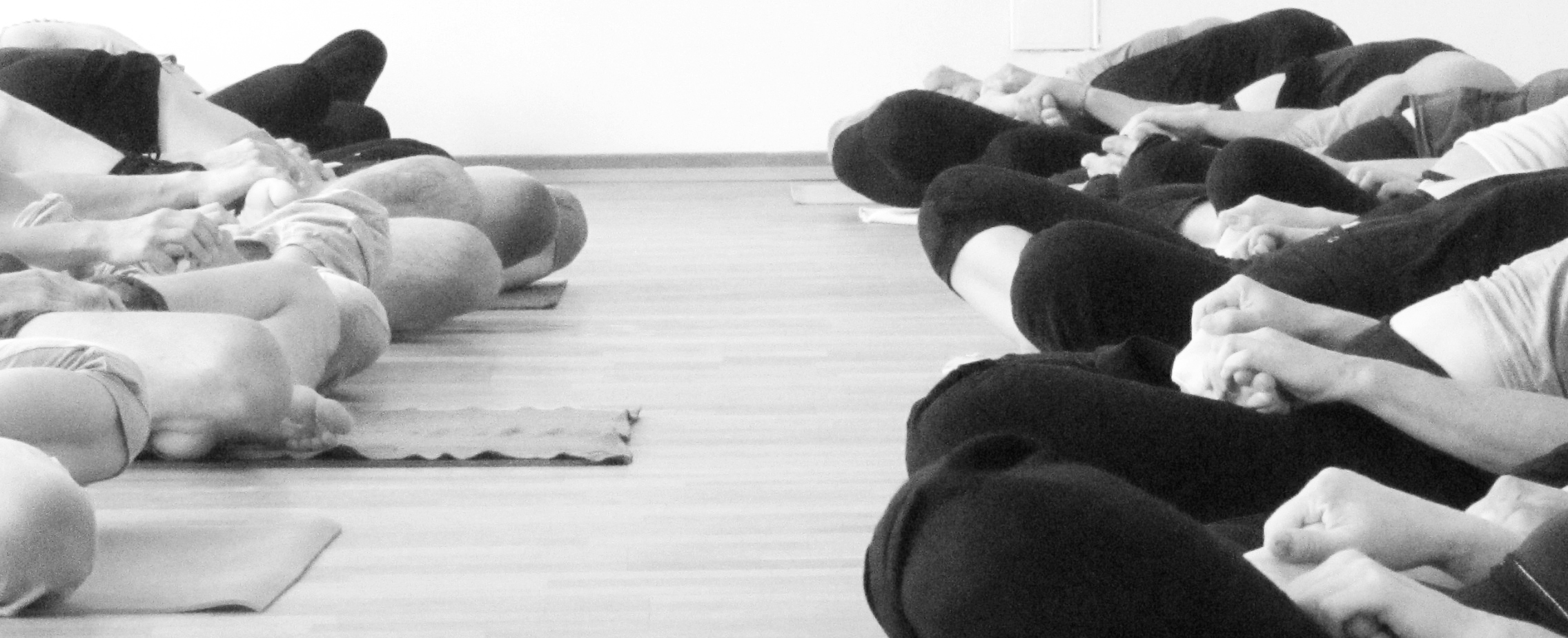 April 28th & 29th 2018
Saturday:
9:00 – 9:45 Meditation and Pranayama
10:00 – 12:00 Mysore (Praxis Primary Serie)
13:00 – 16:00 Introduction into Second Series, closer look into the asanas of the second series, energetic aspects of the practice.
Sunday:
9:00 – 9:45 Meditation and  Pranayama
10:00 – 12:00 Led Class Intermediate Series
13:00 – 16:00 Theory, Asanas in detail, Yogaphilosophie, Q & A
This advanced workshop will give an overview of the Intermediate Series and a detailed research on the asanas of the sequence until Pincha Mayurasana. We will explore in depth the energetic aspects of the Intermediate Series. The Meditation and the Pranayama will help us to develop our inner strength and calmness, what will create a stable foundation for the Asana work. The bandha work will also be a point of focus in this workshop, so we can develop strength and lightness to carry us through the practice.
The Intermediate Series "Nadi Shodana" ( = nerve purification), cleanses the nervous system and the effect is more energetic than the Primary Series. The practice of the Primary Series "Yoga Shikitsa" (Yoga Therapie) is healing the physical body and helps to develop strength, stamina and flexibility. The practice of the Intermediate Series cleanses and strengthens the nervous system so that the subtle and emotional body can be healed.
The practice of both sequences are a perfectly balanced practice.
Focus in the workshop:
Meditaion, Pranayama and preparatory work with the Bandhas
Asanas and Vinyasas of the Intermediate Series
energetic Aspects of the different Series
Asanas detailed with preparations and variations
harmonizing asanas
deep relaxation
effects of the series and advice for your personal practice
question and answer
To attend the workshop it is required that you have worked with Andrea before. Also a minimum of a two years daily practice should have been established before applying. Please write in the registration form about your level of experience. If you are interested in participating, but concerned about your level and the experience that is required you can write directly to Andrea. Mail
Costs (incl. 19 % Ust): 140 €
for members of Ashtanga Studio Berlin (only with a valid contract): 100 €